Does your house stink? SERVPRO of Putnam County can help!
5/10/2017 (Permalink)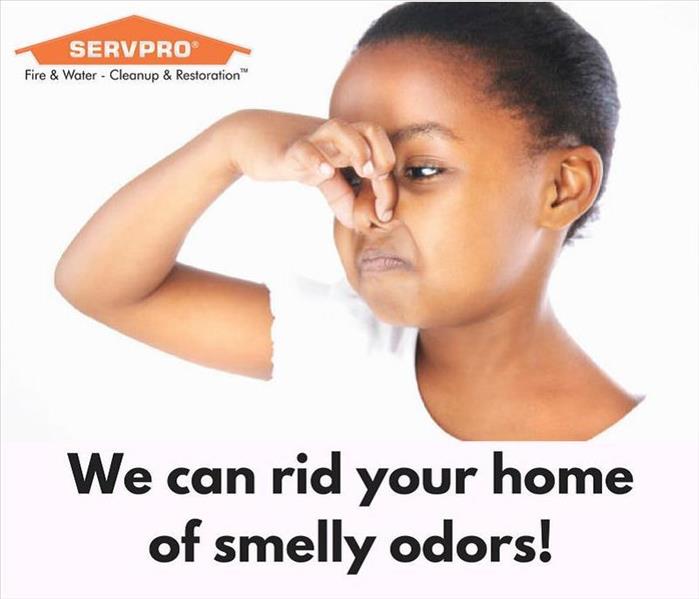 If a stink in your home is causing your family to walk around like this,give SERVPRO of Putnam County a call to put a smile back on their faces!
Nobody likes to live in a stinky home. If you recently bought a home that has a cigarette smoke smell that can't be removed no matter what tricks you try, give SERVPRO of Putnam County a call. We are the experts at getting rid of odors that linger such as pet urine and cooking odors. We can remove odors that may seem embedded into the walls and carpeting of an apartment or home using our specialized equipment and training.
Odor molecules can travel into the walls and other areas that aren't easily accessible. We use absorbents in confined and hard to reach spaces as well as in air ducts. Neutralizers are used to equalize offensive odors. If the smells in your Patterson, NY home are caused by microorganisms, we use a treatment of biocides in order to kill their growth. We are also equipped with ozone generators to clean the air by attacking ozone molecules and pollutants at their source to oxidize the air and eliminate pet, nicotine and cooking odors.
When it comes to getting your Lake Carmel house smelling fresh and clean, candles and scented sprays aren't going to do the job. Give us a call at (845) 228-1090 and we will remove the odors from your home, rather than mask them.