Can Soot and Smoke Odors in My Mahopac Business Be Eliminated Without Replacing Everything Affected?
6/28/2020 (Permalink)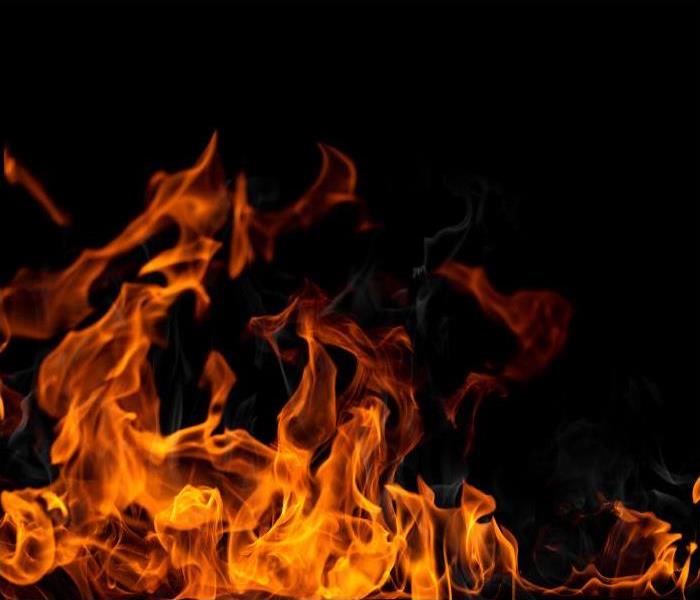 If you ever need help cleaning up in the aftermath of a commercial fire, call SERVPRO of Putnam County.
Soot and Smoke Odors in Mahopac
SERVPRO, a Local Mahopac Company, is Often Able to Successful Remediate Fire-Damaged Businesses Without Having to Replace Everything Impacted by the Fire.

Fires at Mahopac commercial properties are a relatively common occurrence. Carelessly discarded cigarette butts, spontaneously combusting flammable inventory items, wind-blown wildfires, and fires spreading from neighboring establishments are all potential causes of these commercial disasters. These unforeseen situations usually arise without much warning and can lead to substantial losses. Fires can close your firm for extended periods, robbing it of revenue, damage or destroy your valuable inventory and business document, and even lead to the failure of your entire enterprise. With that said, companies like SERVPRO can help you avoid, mitigate, or overcome these catastrophic issues.
What Kind of Fire-Damaged Business Properties Can Be Successfully Restored?
SERVPRO's technicians are highly trained and experienced in handling commercial fire damage in Mahopac and its environs. The firm itself is certified by the trusted Institute of Inspection Cleaning and Restoration Certification (IICRC), and the organization has credentialed company experts in such fields as Fire and Smoke Restoration, Odor Control, and Upholstery & Fabric Cleaning. Our company has extensive experience in effectively remediating fire damage in the following types of commercial, industrial, and residential structures:

• Large, high-rise office towers
• Small office buildings
• Hotels and motels
• Big-box retail stores
• Small retail establishments
• Restaurants of all sizes
• Industrial & manufacturing sites
• Apartment and condo complexes of all sizes

SERVPRO, from its experience, clearly understands the different measures necessary to successfully deal with fire damage in each of these types of buildings.
What Time and Money-Saving Services Does SERVPRO Offer?
In remediating your commercial structure, our workers first try to restore fire-damaged materials instead of simply replacing them. This allows us to save you time and money. Some of the services and areas of your home we focus our efforts on are:

• Fire damage mitigation
• Removing smoke soot from structural elements like floors, walls, ceilings, and attic rafters
• Fire-related odor control
• HVAC system cleaning
• Furniture and personal property restoration
• Destroyed component reconstruction

All of these services seek to minimize the effects of a fire, restore damaged structural elements and personal property, eliminate airborne fire-related particulate matter, and control odors.
How Exactly Does SERVPRO Cleanup Soot and Neutralize Smoke Odors, Without Having to Discard Most Fire-Impacted Materials?
SERVPRO technicians handle all commercial fire damage in a methodical way. They employ various sophisticated cleaning and restoration measures to save as many fire-damaged materials as possible. This also enables us to get jobs done more quickly. The following list details some of the many ways we work to return your property to its pre-fire condition:

• Cleaning glass and windows with low-alkaline glass cleaners
• Removing non-grease-based residues with dry sponges
• Cleaning dry and oil-based residues from wooden, metal, and painted surfaces using wet methods
• Using both wet and dry methods to remove soiling from various structural elements and household contents
• Employing peroxide active cleaning methods to remove thick soot from fragile surfaces
• Remediating HVAC systems with general-purpose detergents and deodorants, and ultra-low volume (ULV) foggers

The results of all these efforts are that we save more damaged materials and restore your home to its pre-fire condition more quickly.

As a Mahopac business owner, the last thing you ever want to experience is a catastrophic fire. Even relatively small blazes can do substantial long-term harm to your bottom line. Inventory could be impacted or destroyed, the structural integrity of your business facility could be compromised, and, if a fire is severe enough, your commercial site might be closed for days or weeks as repairs are completed. With all that said, you should not ignore the very real possibility that one day your site might suffer fire damage. Therefore, as a responsible business operator, you should know what can be done if such a disaster befalls your commercial structure. Also, in order to limit losses, you should prepare to act quickly in the event of a fire. In general, the sooner you address the resulting fire damage, the faster and cheaper it can be repaired.

Commercial fires often affect owners, customers, employees, and communities. They rob these various parties of income, service, and economic contributions. As a result, business fires can be traumatic for numerous people in a town or city. If the impacted firm is big enough, it may even affect an entire town, city, or region. It is for all of these reasons that business owners should remain vigilant against fire risks and remediate any fire damage done to their businesses as soon as possible.

If you ever need help cleaning up in the aftermath of a commercial fire, call SERVPRO of Putnam County at (845) 228-1090.