Smoke and Fire Damage Remediation in Your Mahopac Home
6/9/2021 (Permalink)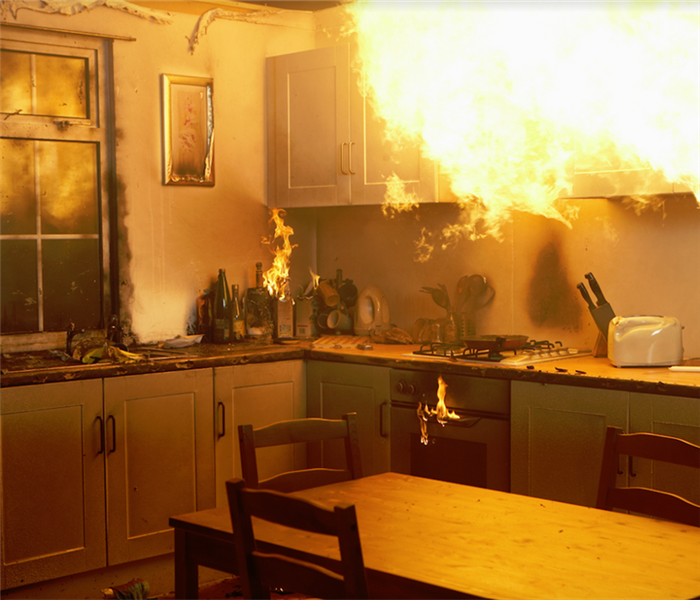 Fires can leave soot debris on the contents of your home and the walls. Call SERVPRO to assess the situation and remediate the damage.
Types of Smoke Damage That Could Occur in Mahopac Homes
When fires occur in Mahopac homes, the effects that occur are not always the same from incident to incident. Smoke damage, for example, can vary based on the type of materials involved in the combustion and ultimately the heat of the flames spreading through the property. Our professionals have experience overcoming each of these varieties of smoke damage, and identifying the proper approach begins with a thorough inspection of the property after the first responders and firefighters have left the scene.
While many fire damage effects in your Mahopac home that professionals must overcome after an incident, one of the most potentially hazardous and widespread of these is smoke damages. With two primary varieties of this damage, wet and dry, unique approaches and equipment must be used to address these effects in your home to return it to preloss condition.
Wet Smoke Damage
Wet smoke comes from a slower and smoldering type of fire. The heat of these flames is much lower than the other type of smoke damage, and as a result of the slower moving progression, residues are much thicker and harder to overcome. Much like soot staining that can also be problematic for our SERVPRO professionals, we must address wet smoke residue with a combination of high-powered vacuums and effective cleaning agents to prevent staining.
Dry Smoke Damage
While dry smoke effects are much easier for our SERVPRO team to overcome when addressing the damage, the conditions that leave dry smoke residue can often be more damaging overall to the house. Dry smoke scenarios leave chalky dust along uncharred surfaces and contents, usually only requiring wiping and cleaning agents to remove successfully. As it comes from a much hotter and faster-moving disaster, a greater area of your home may have smoke and fire damage.
While there are multiple effects our SERVPRO of Putnam County professionals must overcome in your home after a fire, smoke damages can be among the most challenging. We have the experience and the equipment to make any symptom of a fire "Like it never even happened." Give us a call anytime at (845) 228-1090.