Leave It To The Professionals To Remediate Your Water Damaged Home in Carmel
5/26/2022 (Permalink)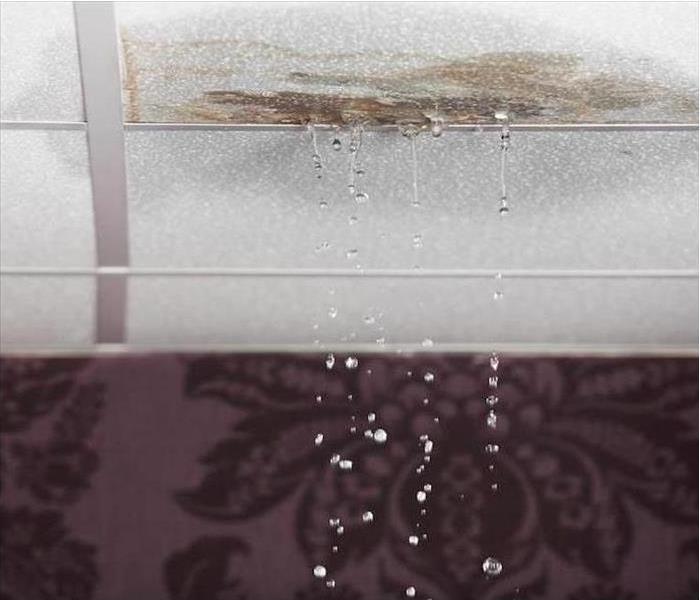 Sometimes water damage is not immediately evident. But when it becomes visible, it's time to contact the technicians at SERVPRO.
Is It Time To Call For Water Removal For Your Carmel Property?
If you notice water damage anywhere in your home, it is best to determine whether or not the issue is old or new. The quicker you determine whether you are dealing with recent damage or an older problem, the faster the water removal can begin.
Calling SERVPRO to help you assess the potential water damage in your Carmel home is essential if you are unsure where the issue stems from. Water removal in Carmel can help you to eliminate the moisture and also make it easier to locate the source of the intrusion. The following are helpful steps that you can use to find out if the signs of water damage are new or if it has been brewing for some time:
Determine the Materials
SERVPRO technicians can show you how water can impact different materials in various ways. Brick, tile, and other sturdy materials show if water damage has been around for a while because it takes time for the signs of wear to show up and create leaking. However, if you see damage on hardwood flooring, carpeting or drywall, this could be new damage.
Spot Rings
With materials like wood floors, drywall, and other soft materials, they could develop rings if the damage has built up over some time. Water soaks in and starts discoloring the material, leaving a stain behind as it dries. Once this pattern goes on, it leaves several rings showing the pattern of water damage.
Touch the Area
When water damage is newer, the area can be wet but not yet soft. Should you touch your drywall or ceiling and the material is soft to the touch, water has had ample time to soak in, ruining its integrity. This is when it is time to think about detection services and water removal in Carmel, which is where SERVPRO is more than happy to help.
Contact us today at SERVPRO of Putnam County at (845) 228-1090 for high-quality water cleanup. We are available 24/7 to help, including emergency calls.