About SERVPRO of Putnam County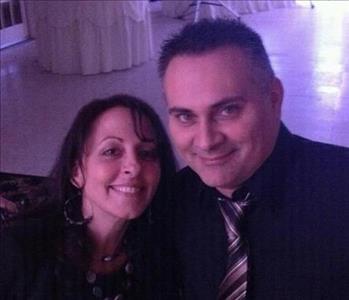 Scott C. & Lisa Ann L. Smith
Owners of SERVPRO of Putnam County
We have a real heart for Putnam County, partially because this is where our owners Lisa Ann and Scott Smith grew up. Though they live in Dutchess County now, many of our team members grew up here in Putnam County and throughout the Hudson Valley. While disasters can strike homes and businesses from Brewster to Cold Spring, we know that what sets our team apart is the care and concern we have for both the property and its owner in a trying and stressful situation. As a family owned and operated restoration company, we want our community to be the best it can be, and it starts with caring about this area and its people. We strive not just to get the job done, but to exceed your expectations with every project we undertake.
While the area we serve here used to be farmland primarily, as can be seen through the historical Austin Family Heritage, it is growing every day. From its people to its commercial properties, we are growing too to accommodate the needs and wellbeing of our communities. We have over 25 employees, all of which have accreditations and certifications through the IICRC in every niche and facet of the restoration industry. We even have unique skills and credentials with the EPA for lead and asbestos abatement, remediation, and testing.
The entire county is better when we all work to help it grow, thrive, and excel. Our SERVPRO of Putnam County team strives to do everything possible to get involved with local organizations and nationally recognized outfits seeking to make life better for those living here in the Hudson Valley. We partner with and work alongside organizations like the American Red Cross for disaster relief, but we also get involved with other helpful groups like ASPCA, the American Heart Association, The United Way, and our continued active involvement with firefighting departments throughout the county.
We also keep a bead on the needs and wishes of our thriving commercial districts throughout Putnam County with our memberships in BOMA, Women in Business, Master Networks, and the Mahopac-Carmel Chamber of Commerce.
Disasters can strike at any time, and that is why our IICRC-Certified firm is ready to mobilize at a moment's notice to help any property owner restore their home or business "Like it never even happened."
Insurance and Payment Information
For a stress free claims process, SERVPRO works with your insurance to help manage the insurance process and paperwork.
Certifications
AMRT - Applied Microbial Remediation Technician
ASD - Applied Structural Drying Technician
CCT - Carpet Cleaning Technician
ECTP - Employee Certification Training Program
FSRT - Fire & Smoke Damage Restoration Technician
HST - Health and safety Technician
IICRC Certified Firm
OCT - Odor Control Technician
OSHA - 10-hour General and/or Construction Industry Training Program
OSHA - 30-hour General and/or Construction Industry Training Program
RCT - Rug Cleaning Technician
RRRP - Lead-Based Paint Activities and Renovation
RRT - Carpet Repair & Reinstallation Technician
WRT - Water Damage Restoration Technician