Protect your home from fire damage in Mahopac, NY
1/8/2019 (Permalink)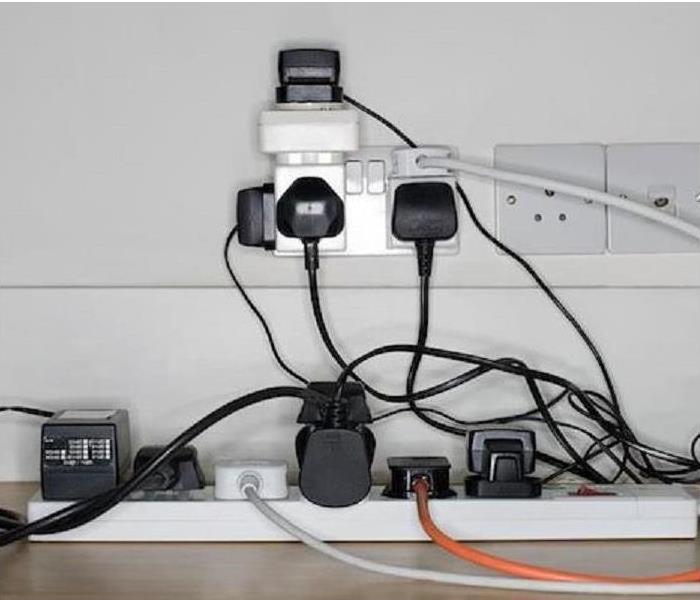 While using a surge protector outlet strip is recommended, take caution not to overload them, as this can also be a home fire risk in Putnam County!
Experiencing a house fire is one of the most devastating experiences that our customers can go through. Although many fires cannot be avoided, there are some safety precautions that Brewster area homeowners can take to lower their risk.
Install Surge Protectors in your home – Protect your home electronics and install a surge protector. These devices prevent sudden surges from causing a fire. Use surge protectors wisely by not overloading them. Turning outlet strips off at night can also saves on electricity.
Install smoke detectors where they are needed. Common sources of fire in the Connecticut area are the wood stove and fireplace as well as the kitchen. Install smoke detectors in these areas so that the fire doesn't have a chance to spread.
Space heaters need space. A space heater needs 3 feet of clear space all around it in all directions, keeping it away from draperies, furniture, bedspreads, people, and pets.
Home fires are the cause of death of approximately 3,400 people are killed in home fires or by burn injuries each year. The Putnam County community has experienced the devastation a home fire can cause. Please take care and follow our tips to keep your home and family safe.