Call SERVPRO of Putnam County to schedule your Patterson mold inspection
1/11/2019 (Permalink)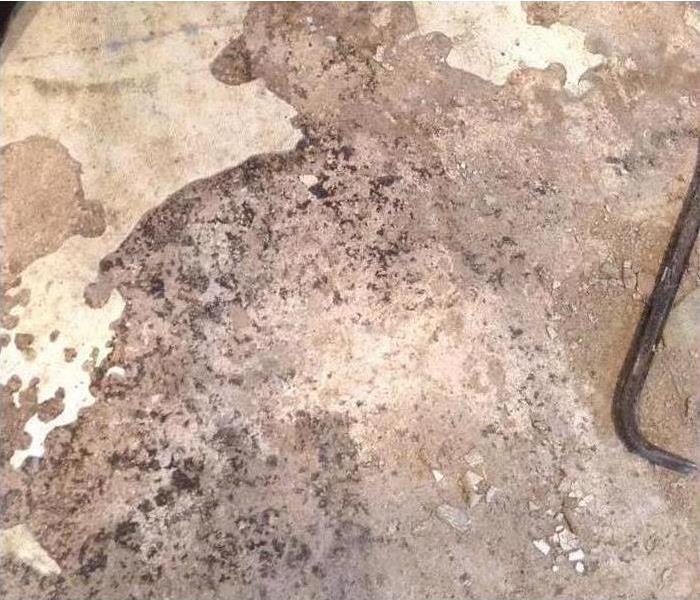 Damp conditions plus organic matter makes basement floors under carpeting one of the most common areas that mold spores grow in Mahopac, NY homes..
Mold spores are not picky – they only require two substances to grow – water and food. Any organic matter can serve as food including wood, drywall, carpets and clothing. If you can reduce the moisture in your home, you will make it difficult for mold to grow.
The SERVPRO of Putnam County team has inspected hundreds of homes with mold damage over the past twenty years. We understand that mold spores exist everywhere and not all mold requires professional remediation. We also know that it is impossible to completely eradicate every mold spore. Naturally, mold spores live in balance with humans in a symbiotic relationship. Our goal is to reduce mold down to acceptable levels.
Contact your SERVPRO of Putnam County restoration professionals immediately after a water intrusion. Ignoring leaks or simply letting flood water recede are two of the most common reasons mold flourishes in a home. Investigate unusual earthy or musty odors in your home, including under cabinets and in walls.

As part of our inspection process, our crew also counsels homeowners on how to reduce their mold risk. A home may require the repair of attic soffits or vents, the installation of exhaust fans, a slow leak repaired or a dehumidifier.

If you see signs of mold, call SERVPRO of Putnam County at (845) 228-1090 to schedule an inspection.