Why We Are The Leader In Carmel Flood Damage Restoration
6/13/2019 (Permalink)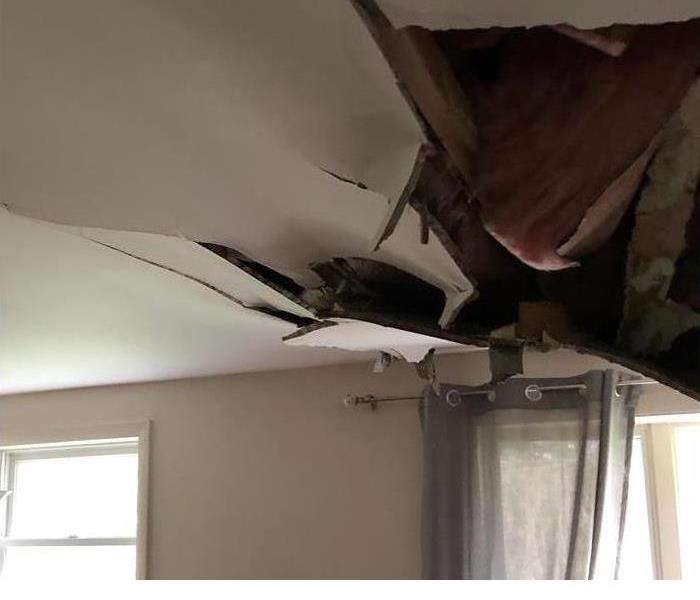 High winds mixed with torrential rains can be a dangerous combination for homeowners. We are available 24/7 to help, so don't hesitate and call us.
The Importance of a Fast Response for Flooding in Carmel Homes
There might be multiple choices for Carmel residents combatting flood loss effects in their home, and after a traumatic disaster like this, it can be challenging to feel like you are making the best choice for your property. While many homeowners would like to offer the attention and restorative actions their house needs after a loss incident like this, it is rarely feasible and effective to do so. Our professionals can offer a full-service approach to restoring your property after a substantial loss event like flooding, and we can help you through every phase of this recovery process.
While there might be multiple reasons why our SERVPRO team can be a wise choice for flood damage in your Carmel residence, one of the largest considerations that homeowners should make is the speed of response to the emergency. With a 24/7 rollout to all loss incidents in every niche of the restoration industry, we offer our customers a full-service solution to the damages their property experiences at any time of the day or night.
This quick response to emergencies can help to protect your property. With the speed in which flood damage can spread throughout your home, and the potential contaminants and bacteria that natural disasters like this can introduce to your house, it is critical that the right steps get taken quickly to prevent the situation from getting worse. We have a crew of biohazard cleaning technicians, but immediate mitigation, including extraction and drying efforts, can reduce the need for these trained professionals.
Containment is a large factor in successful mitigation and recovery of your flood damaged property. Our SERVPRO team can work to address these conditions with advanced extraction tools like our gas-powered and submersible pumps, as well as rapid drying solutions with our air movers and desiccant dehumidifiers.
Flooding can greatly damage your home without a fast response from trained professionals like our SERVPRO of Putnam County team. With how quickly these situations can get out of control, you can trust that We're Faster To Any Size Disaster. Give us a call today at (845) 228-1090.
See more about Carmel.