We Provide Expert Cleaning And Restoration In Carmel
10/19/2019 (Permalink)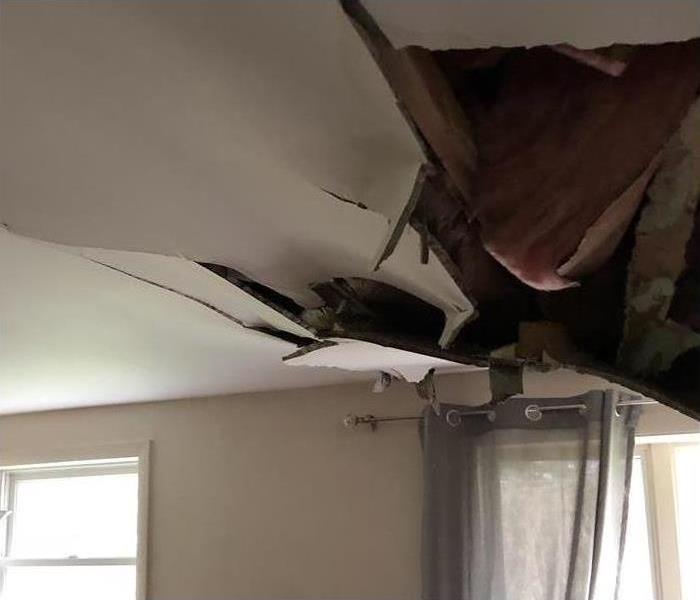 High winds mixed with torrential rains can be a dangerous combination for homeowners. When disaster strikes we are one call away.
Answers To Flood Damage On Your Carmel Area Property
Water intrusion into your Carmel home can be a traumatic event. One that often disrupts your healthy lifestyle, creating stress and uncertainty for your entire family. A professional flood damage restorer can provide guidance and assistance that help you make quality decisions through the difficult times ahead.
When dealing with flood damage on your Carmel area property, you want access to a company that is prepared, experienced, and completely capable of handling the situation you find yourself facing. Luckily, there is a team of trained mitigation professionals, only a phone call away.
Floods fall into three categories, including;
Sanitary
Significantly Contaminated
Grossly Contaminated
During your flood damage restoration, SERVPRO technicians can deploy remediation procedures for dealing with contaminated water that help ensure your protection and safety. Both significantly and grossly contaminated flood damage remediation procedures require the use of Personal Protective Equipment such as gloves, respirators, water-proof boots, eye protection, and full-body suits to reduce potential exposure.
Since the spread of contaminants can happen with foot traffic, equipment movement, debris disposal, or even air movement, SERVPRO technicians use various techniques to prevent contaminants from spreading into other uncontaminated areas of your home. We understand that once work begins, contaminants can easily dislodge or aerosolize, so we minimize cross-contamination by establishing containment areas with negative pressure.
SERVPRO can erect containment by sealing off doorways or openings of all affected areas with 6-mil polyethylene plastic sheeting. It helps to go beyond the affected area, utilizing a decontamination chamber that allows workers to enter and exit while removing debris. Your HVAC or ventilation system must remain turned off, and the supply or return registers sealed with plastic to ensure containment.
Our technicians use a piece of equipment called an air filtration device to blow air out of the affected areas. This device helps us control airflow, allowing clean air into the area, without mixing with contaminated air. Once done with containment, we can begin to extract standing water and remove bulk materials contaminating your home. Our technicians provide a variety of services designed to adjust to your unique situation, giving you much-needed solutions to a stressful event.
SERVPRO of Putnam County stands ready to provide expert cleaning and restoration services, along with flood damage mitigation throughout the area. We proudly service Mahopac, Kent, Patterson, and surrounding areas, call today. (845) 228-1090
See more about Carmel.