Some Steps Towards Carmel Fire Damage Remediation Success
11/22/2019 (Permalink)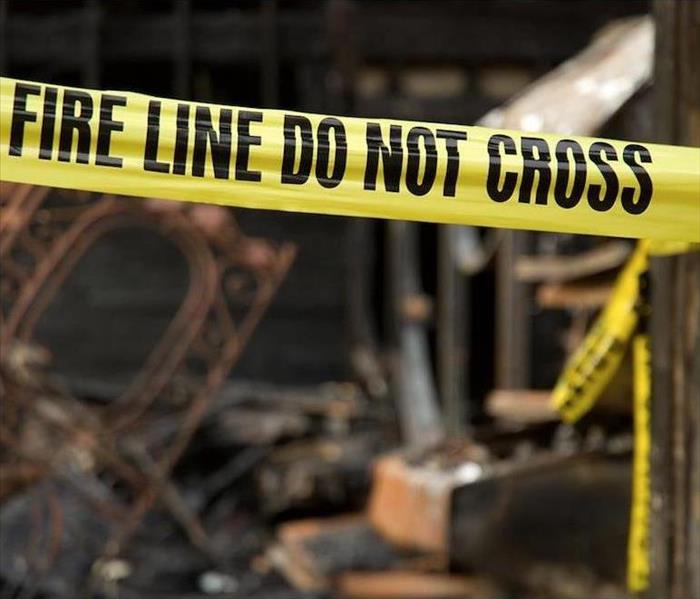 Fire damage can be overwhelming to deal with. Partner with SERVPRO to remediate after a fire in your home.
Combatting Dry and Wet Smoke Residue in Carmel Homes
Knowing what to expect after a fire loss incident in Carmel homes can feel impossible, especially considering that no two disasters affect properties the same way. Even the smoke and soot residues that can be a staple of the combustion within your household can vary from one residence to the next, with the most typical difference being dry and wet smoke residues. The two are significantly different from one another, which requires specific products and practices to remove successfully.
Wet and dry smoke residues can both be challenging obstacles of fire damage in Carmel properties for our experienced Fire & Smoke Restoration Technicians (FSRT) to overcome. With our unique and extensive training through the Institute of Inspection, Cleaning and Restoration Certification (IICRC), we can confidently determine the type of residue we are dealing with and the ideal approach to clean it from affected surfaces. Several factors can determine whether a smoke residue is wet or dry.
The rate in which materials burn or combust in the house.
The volume of available oxygen during the fire.
Which materials and substances burned during the disaster.
Dry smoke residues are often easier to clean from surfaces because the residue is lighter and has a dry dusting across affected surfaces. These particulates are not as likely to stain surfaces as wet smoke, and deodorization is not as severe of a need. While the cleanup might be easier, dry smoke comes from a faster burning, hotter fire. Dry smoke residues can often indicate more widespread and devastating structural damage.
Wet smoke is a considerable challenge to clean, as it is a slower moving event that can smolder rather than speed through a home. These residues contain solvents and liquid components, leaving a thicker and more problematic film on surfaces. Though there are practices for removing this residue, our SERVPRO team might have to resurface and refinish affected materials instead of attempting to remove wet smoke effects directly.
Many factors play a role in the behavior of smoke and the residue that combustion events can leave behind in your home. Our SERPVPRO of Putnam County team can work to address whatever you face after a fire. Give us a call anytime at (845) 228-1090.
Click here for more about the town of Carmel.