We Have The Most Effective Techniques To Restore Your Mahopac Home After A Water Damage Disaster
1/13/2020 (Permalink)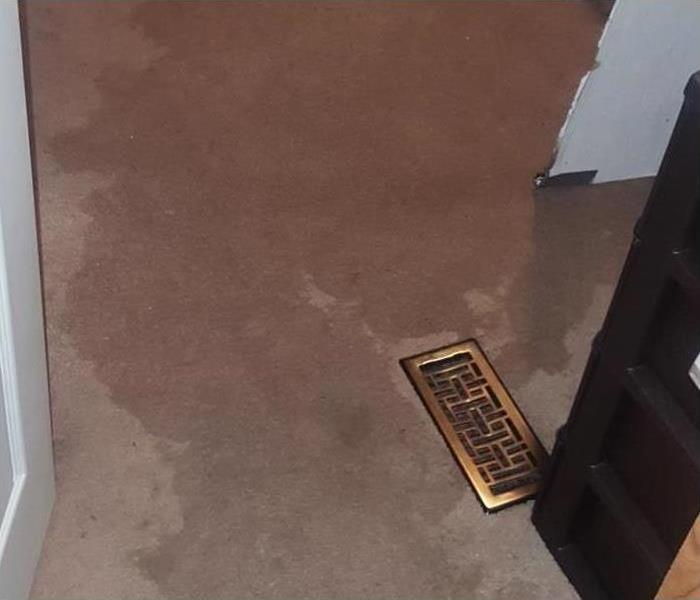 Our technicians removed the affected carpet in this home and restored it so the homeowners could live normally again.
Water Damage Mahopac – Leaks Can Affect Materials Differently

Whenever there is a water leak, many consumers focus on whatever is assumed to be the most important. Some clients mop up water to avoid water migrating to carpeting and other rooms. Many wait for help to arrive. What is the right approach to take?
SERVPRO has been providing help to customers in Mahopac deal with water damage events for many years. Our team of restoration experts has studied the best approach to deal with water damage, the effect on various materials, and the best method to removing liquids and moisture from the area of the home where the leak has occurred.
Initial Steps
If possible, SERVPRO recommends that the source of the water leak should be controlled quickly. Shut off water valves that are connected to the area of the leak. Consumers may need to turn the main water supply off. Sometimes valves cannot be located, or seized valves cannot be turned due to corrosion.
Next, mop up as much water as you can. Focus on areas adjacent to hardwood floors and carpeting. Call for help to dry out your floors and any other items or structure exposed to moisture.
Permeance of Materials
Permeance measures how quickly water vapor passes through a material. Carpeted floors absorb water and moisture quickly. Particleboard commonly used for subfloors and cupboards absorbs water faster than hardwood floors. While hardwood floors absorb moisture more slowly, this type of flooring is also more challenging to dry once it has absorbed moisture and swelled.
SERVPRO can respond to water damage events in most cases under 4 hours. Consumers can mitigate the amount of damage by mopping up as much water as possible and keeping the moisture away from hardwood flooring. While carpeting can absorb moisture quickly, it can be dried relatively rapidly as well. We also aim to reduce the level of humidity in the home to normal levels to avoid secondary damage to ceiling tile, wallpaper, and other highly porous materials.
Call SERVPRO of Putnam County at (845) 228-1090 for 24/7 service. We proudly serve Peach Lake, Brewster Hill, and surrounding areas. We're Faster To Any Size Disaster.
See more about Mahopac.