We Get You Back In Business In Mahopac After A Fire
1/24/2020 (Permalink)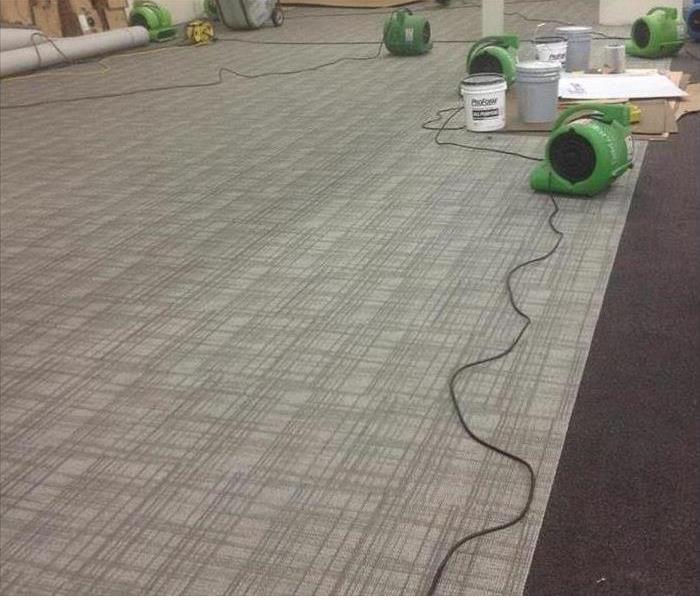 Our crew is trained and equipped to handle your fire remediation. Call us at 24/7 if your business is hit with a fire disaster and we will act fast.
Contact Experts to Perform Commercial Fire Damage Cleanup in Your Mahopac Retail Store
In as little as half a minute, a small fire can turn into a full-blown fire that ravages a retail business and threatens the lives of the people in the building. You rely on your store for income, and you have a great responsibility to your customers and employees. When a fire strikes, it is crucial to address the damage and keep your employees and customers happy.
SERVPRO has the experience required to deal with commercial fire damage in your Mahopac retail store. We can minimize downtime by performing professional containment. This can keep your business running while we are performing cleaning and restoration. Our remediation methods ensure that you can continue keeping your employees working and providing services to the community.
We understand that that apart from being a place where consumers buy goods, a retail store is also a source of livelihood for your employees. We can act fast to bring things at your retail store back to normal. Retail space restoration demands a high level of expertise. Our team is trained to restore commercial properties quickly and safely. We take care of all aspects of retail store damage, which may include the products in stock, fixtures, and the building itself.
After a fire, smoke damage can be severe. Smoke particles can permeate different items, and the foul odor can be challenging to eliminate. Water from fire hoses or the building's sprinkler system can also increase the damage in your retail store, and mold can grow in damp areas. Our team can use moisture meters to determine the extent of water penetration in floors, ceilings, and walls. After extracting the water, we can set up air movers and dehumidifiers in the affected areas to ensure adequate drying.
Ash may stick to walls and floors and cause further fire damage because of the caustic by-products found in burned materials. We can perform efficient clean-up using mechanical actions that produce mild agitation. These actions are safe to apply to a majority of affected surfaces. For instance, our crew can use feather dusters to remove excess residues from shelves. We can also use the cleaning brush attachment of vacuum cleaners to vacuum deposits of loose particles from wall and ceiling surfaces.
Some items in your retail store may be salvageable. We can perform content restoration for such items using various specialized cleaning techniques. Our crew can use specialized equipment to restore hard-to-reach surfaces. For instance, we can use high capacity vacuums to decontaminate the HVAC system if it is affected. We can also eliminate odors using odor counteractants or thermal fogging equipment. At SERVPRO, we also know that affordability is a primary consideration for our valued clients. Therefore, we offer our services at competitive rates.
Now that you know something about our commercial fire restoration services, you can call SERVPRO of Putnam County at (845) 228-1090 for help. Our technicians can help you restore your retail space quickly. We're Faster To Any Size Disaster.
See more about Mahopac.