Why Quick Water Extraction Prevents Further Damage in Mahopac
2/5/2020 (Permalink)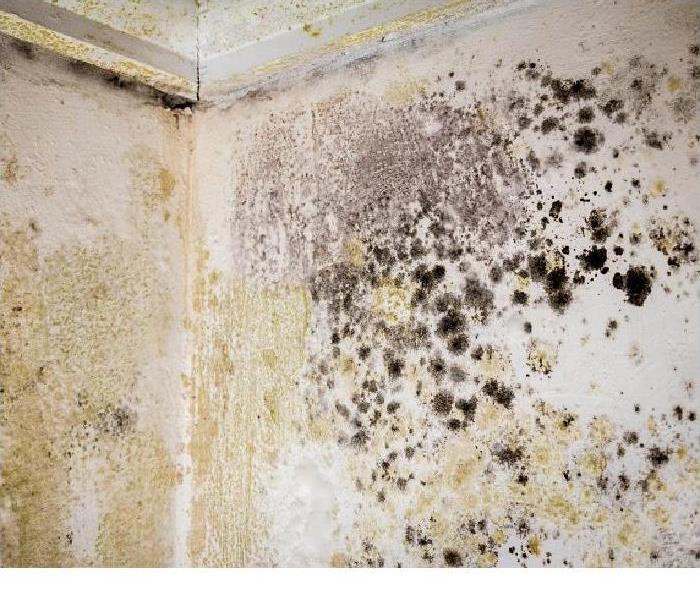 Undetected water leaks can cause mold growth. SERVPRO is always available locate the leak and dry your home.
Water Extraction Mahopac – Fast Response, Detection, and Drying
Once water leaks onto a floor, it can spread quickly, into other rooms, into crevices and under furniture and cupboards. Water and moisture in humid conditions can quickly become the perfect environment for mold to grow, and if left in place long enough, cause structural damage. Mold and mildew may also cause health issues for some people.
SERVPRO provides water extraction services in Mahopac and surrounding areas. We educate our team members in the art of removing water and moisture from your home or commercial building. We believe that fast response, early detection, and thorough drying can mitigate the potential damage caused by water leaks. We are available to respond on a 24 hour / 7-day basis and aim to be onsite in less than four hours.
Detection and Extraction of Water and Moisture
Liquid water is easy to identify and remove with our high capacity vacuums. But what if water and moisture reside in a carpet or under cupboards or inside walls? Detection of moisture in these hard to access areas is incredibly important to prevent further water damage. Mold can also grow in these spaces and become an infestation. We use moisture measuring equipment to detect moisture in these areas.
We use weighted water extractors to remove moisture from carpeting and underpads, without removing the carpet in many cases. If moisture is detected inside walls or under cupboards, SERVPRO may drill holes into the area. We can insert small wands to vacuum excess water from the area, which avoids causing more damage to the structure.
Complete drying is the last step in the process. We use specialized hoses to blow dry air into hard to access cavities. Air movers blow dry air across or under carpeting to remove moisture from the flooring. Our drying technicians calculate the dehumidification requirements. We then place dehumidifiers in the space to reduce the humidity to normal levels.
Our objective is to restore your home, "Like it never even happened."
Call SERVPRO of Putnam County at (845) 228-1090 for 24/7 service. We proudly serve Lake Carmel, Cold Spring, and surrounding areas. We're Faster To Any Size Disaster.
More about Mahopac.