You Can Rely on Us After Storms Roll Through | SERVPRO® of Putnam County
2/5/2020 (Permalink)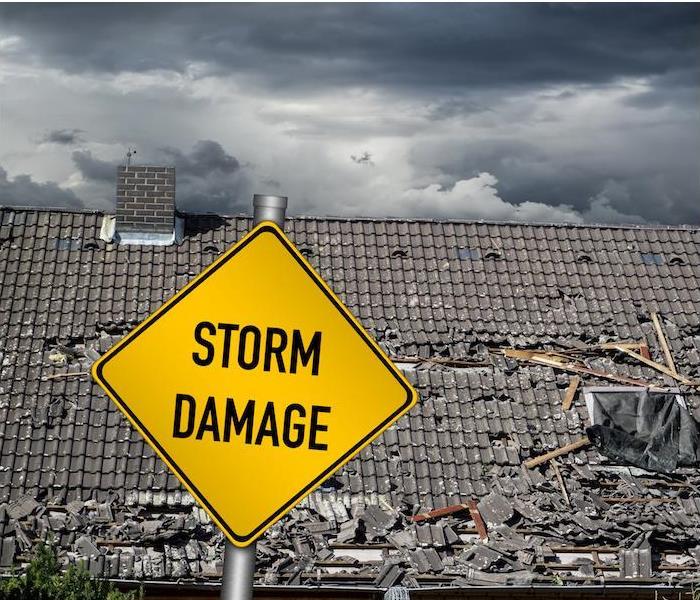 If storms are on the way, it is normal to feel apprehensive about what comes next. Storms can cause serious damage to homes and property—in fact, they resulted in $2 billion in damage costs in 2018, and are one of the top reasons that homeowners must file insurance claims.
Because every storm has the potential to cause damage, homeowners should consider putting a plan in place for how they will recover, including the restoration company they would like to work with. Because of our 24⁄7 emergency number, you can always count on us to be there for you after storms come through.
How You Can Count on Us After a Storm
You'll Receive Comprehensive Restoration
Damages that storms cause are complicated, and often compound on one another to lead to bigger issues. The good news is that we can handle any type of damage, and are fully certified to help you with everything from water buildup to structural issues. By approaching all damages with a comprehensive mindset, we can ensure that everything is correctly and completely restored.
You'll Work With Well-Trained Technicians
We invest heavily in our technicians because we understand just how important the work that they do is. We base our training on the industry standards put in place by the Institute of Inspection Cleaning and Restoration Certification, and we also provide e-learning courses, seminars and other continuing education opportunities so our technicians are fully aware of the most recent restoration developments.
You Can Count on Enough Resources to Be Available
As a local business, we have the benefit of getting involved with the community and caring deeply about our neighbors. However, when severe storms impact the area, we are able to scale our resources to match the demand thanks to our national SERVPRO® partners. This means that regardless of how large-scale the damage is, everyone will receive the attention they need.
You Do Not Have to Worry About Post-Disaster Scams
Whenever a disaster or severe storms occur, there are always post-disaster scammers that enter an area and attempt to take advantage of the community. Our reputable business history speaks for itself, so when you work with us, you will not have to worry about whether your restoration will be completed.
If you have experienced storm damage or want to learn more, you can call us 24⁄7 for more details.