We Have The Best Drying Practices In Mahopac After A Flood
2/26/2020 (Permalink)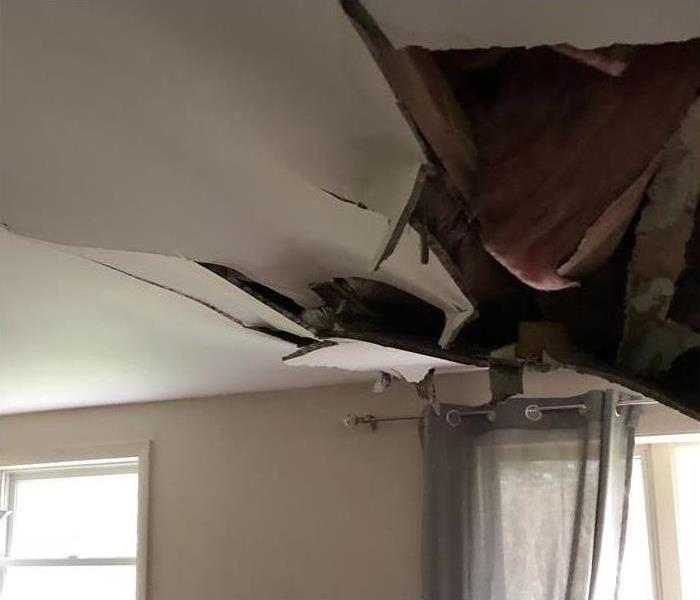 High winds mixed with torrential rains can cause a significant amount of damage to a home. We have the state of the art equipment necessary.
Post-Flood Cleaning Tactics for Mahopac Homes
Even though floodwater can get removed from the floors of your Mahopac property, there are many other steps still left before this house can feel like home again. The process can feel overwhelming, especially to those unfamiliar with the professional restoration process, but our SERVPRO team can help. We have strategies and tactics for cleaning and recovering flood-damaged properties that can begin as soon as extraction efforts complete.
The faster that cleaning and restoration tactics can begin, the less threatening that flood damage in Mahopac home continues to be. With concerns like contamination and bacteria present in the intruding water, saturated materials and structural elements can host both the bacterial microorganisms, as well as microbial threats like mold and fungus. Cleaning up the mess that a flood has left behind is an immediate approach that can reduce the severity of these contaminants and mold threats.
Muck-Out Cleaning
Much like fire losses, our SERVPRO team must contend with high volumes of debris and material remnants throughout the property after a flood. Muck-out helps our team to shovel out this debris and work to clean and clear mud and other solids carried in with the water coming into the house.
Controlled Demolition
With potential contamination, there is little work that can get done to protect surfaces like drywall and flooring from staying installed once exposed. It is often more cost-effective to remove and replace these items than the testing and deep cleaning necessary to ensure that surfaces have gotten appropriately disinfected.
Media Blasting
Our professionals have numerous strategies designed to remove soiling and even microorganisms from surfaces of damaged areas of the house without compromising the top layer of the material. With media blasting, we use products like baking soda along with pressurized water or air to thoroughly remove surface contaminants and reduce odors.
After extraction nears completion in a home, flood damage recovery is still in the early stages. We have advanced techniques and equipment to help get your property back to preloss condition as soon as possible. Give our SERVPRO of Putnam County team a call today at (845) 228-1090.
See more about Mahopac.