When Is a Thunderstorm Dangerous?
5/7/2021 (Permalink)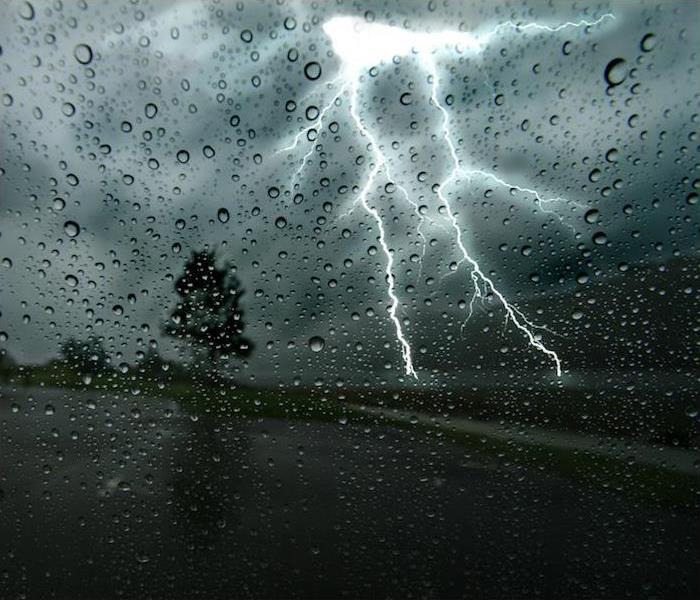 Thunderstorms can pop up at any moment. Contact SERVPRO of Putnam County if you experience any damage.
That's really a trick question. Any thunderstorm, at any time, can be dangerous.
It's hard for us to think about, really. Thunderstorms occur so frequently that we often disregard them as insignificant. But with conditions such as high winds, lightning, hail and flooding, these storms can quickly become a danger.
What even is a thunderstorm? It's exactly what it sounds like! A thunderstorm is any storm that includes thunder. By extension, that means the storm also has lightning, since thunder and lightning work hand-in-hand at all times.
Regular thunderstorms occur all the time, but occasionally, they turn severe. Severe thunderstorms are defined as storms that contain hail that is one inch or larger and straight-line winds of 58 miles per hour or more.
The Facts About Thunderstorms
Damage and injury from lightning strikes. We mentioned above that thunderstorms always have lightning. In fact, lightning is one of the most dangerous elements of a storm. Reportedly, lightning strikes cause around 300 injuries every year. In addition to causing bodily harm, lightning can also lead to property damage from fallen trees or even fire.
Property damage due to hail. When you hear about hail, you probably first think about damage to cars. But car damage isn't the only result from hail. These ice pellets range in size from tiny to very large, and the bigger they are, the more dangerous. How hard they come down is also a factor. Large hail pummeling your house can cause damage to the roof and the siding, which can eventually cause leaks and water damage.
Harm from flash flooding. Flooding can occur any time there's a large amount of water. While your property or home may flood due to excess rain or other factors, flash flooding is also a concern. This type of flooding literally occurs in a flash, as high levels of water accumulate, presenting a danger to everyone in the surrounding area. It's particularly dangerous for drivers, so if flash flood conditions are possible, stay off the road.
Thunderstorms are dangerous and can cause significant damage to homes or commercial spaces. If you have damage due to a thunderstorm, you can count on us to help. Contact us 24⁄7 for more information about our storm restoration practices.