Why Is Professional Mold Remediation Best for Carmel Residents?
10/27/2021 (Permalink)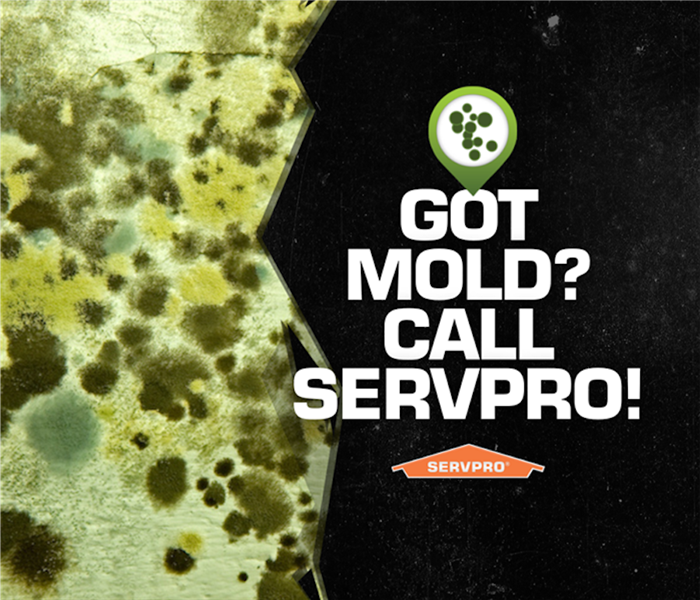 Mold remediation is a job for SERVPRO. Our IICRC certified technicians have all the training and equipment for any size disaster.
Carmel Homeowners Can Count on SERVPRO for Thorough, Efficient Mold Remediation
It can be a real nightmare for a homeowner to have significant water damage or flooding in your Carmel property. Even if there is a slow leak that has been happening behind a wall, you need to address it adequately so that you can limit loss and secondary damage. However, simply trying to empty the impacted zone and drying it out with fans or a dehumidifier is rarely going to be enough. Once the water issue gets fixed, black mold remediation must happen as soon as possible to clean and disinfect any areas where spores are colonizing. SERVPRO is the team you need in your corner to restore your property, leaving it Certified: SERVPRO Cleaned.
Suppose you wonder why SERVPRO for mold remediation in Carmel, a large part of the answer is our proven methods and attention to detail. Mold can make its way in beneath carpeting, behind paneling, and walls, all in areas where an untrained eye may not find it. Mold can cause health effects. Hiring our team gets you the professional assessment and action necessary to get results so that you can keep your family and pets safe.
SERVPRO Mold Specialists for Remediation
Should mold inspection reveal an issue, hiring our team will get you a remediation plan:
Our IICRC-certified technicians know the proper procedures, tools, and products to use for attic mold, basement mold remediation, and more.
We formulate an action plan that details areas our team needs to address for isolation to help contain the contaminants.
Throughout remediation, we remove damaged or wet materials and clean all non-porous furnishings and surfaces with EPA-registered antimicrobial cleaning agents.
Some contents may get packed up and moved outside or off-site for cleaning and disinfecting.
SERVPRO of Putnam County is there for you when you need mold remediation services. Call (845) 228-1090 to dispatch a crew to your property.