Staying Safe During the Winter Season
11/19/2021 (Permalink)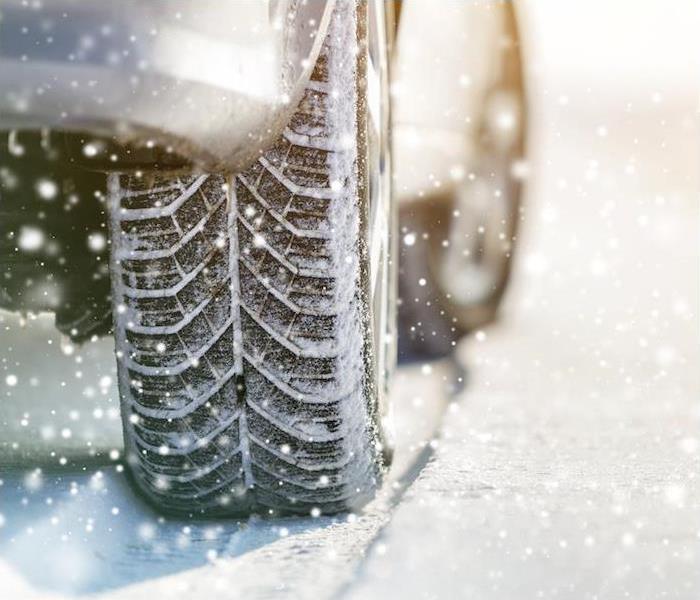 If winter weather should bring damage to your home or business, contact SERVPRO of Putnam County for fast, restorative solutions.
It's getting colder, which means the season is changing. With this change, our lives kick up into high gear and we are working double-time trying to keep up with everything.
While our minds are going 90 to nothing, there's one thing that can't fall by the wayside—safety! Winter is typically wet and cold, which means that we need to prepare our homes and family for any extreme weather that might hit us.
That's why we want to review a few important things to help keep these items at the forefront of your mind.
Protect Your Family
As you prepare your family for weather hazards, the most important thing you can review is communication. Now is the time to ensure that your family knows the emergency action plan. More communication about these things now will help reduce fear when the time comes that you have to actually use it.
Let's start with your vehicle. You want to ensure that everything is in good working condition. You can start by checking oil and tires and keeping emergency kits available in the vehicle.
You never know what may happen, but there could come a time when you will have to shelter in your vehicle and that's why it's important you have done your due diligence.
Protect Your Home
Frozen pipes are one of the greatest threats of winter weather for homeowners. They could burst once they freeze or when they start to thaw, which is why it's important to know how you can help prevent this from happening to you.
With cold temperatures outside, there's nothing better than coming into your warm home. Make sure your heating source is well-maintained and properly working.
If you enjoy a fireplace with real crackling wood, ensure that your fireplace has been cleaned out and is well-ventilated. Also, it's important to use only the proper fuel or igniting technique for your fire.
Protect Your Pets
Pets can't physically care for themselves, so it's important to remember that during winter weather (especially extreme weather), we need to create a safe place for them to shelter.
Some pets can be brought indoors, but there are other animals like livestock that don't have that opportunity. You need to ensure that they have a place to get out of the weather, along with plenty to eat and thawed water!
Watch for Melts and Flooding
Here in Putnam County, we know a thing or two about snow and ice, and one of the most important things to remember is that they melt.
When these things melt, it can happen quickly and has the potential of causing dangerous floods. Once the snow and ice melt, it can cause major problems to your home.
In order to stay prepared for melt-related flooding, make sure you are keeping up with local emergency officials and their warnings.
If winter weather should bring damage or flooding to your home or business, contact SERVPRO for fast, restorative solutions.