There Is 1 of 4 Causes Behind Every Flood
4/24/2022 (Permalink)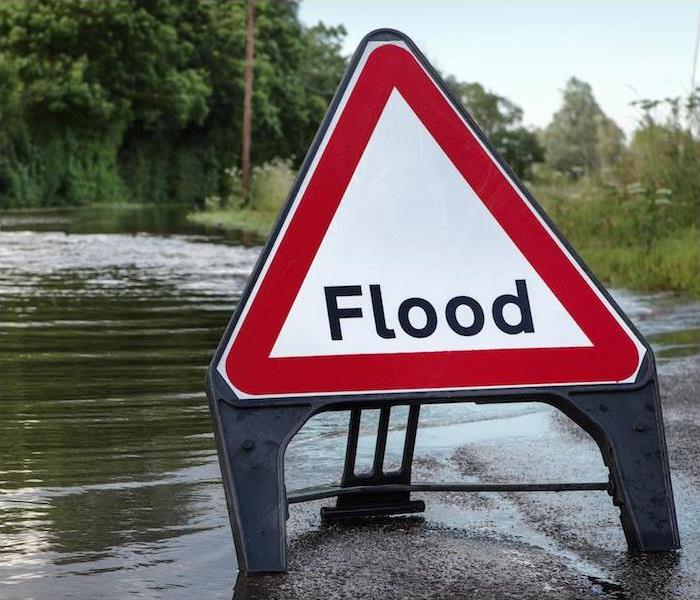 Regardless of the cause of the flooding, SERVPRO of Putnam County has the team to help you recover from any disastrous event.
Flooding is the most common natural disaster, and it claims more lives in the United States per year than hurricanes, tornadoes, or lightning. It can affect everything from individual homes where property collects excess water to vast swaths of communities and cities.
While flooding affects all 50 states and every U.S. territory, there are similarities in the types and reasons behind each flood. In general, three types of flooding occur for four different reasons.
3 Types of Natural Flooding

Flash floods are common, and they happen when heavy rain passes or sits over an area and overwhelms the ability of the ground to contain the moisture. Excess water runs off and takes garbage cans, cars, and more.

River floods are exactly what they sound like. When there's too much water for a river's banks to hold, the water spills over the sides and causes destruction.

Coastal floods happen in areas next to large bodies of water when storm surges or cyclonic activity causes ocean or gulf levels to rise to flood levels.

The 4 Most Common Causes of Natural Flooding

Heavy rainfall. Storms with excessive rainfall, or storms that sit and rest over an area for an extended period, can cause flash floods or river flooding. Urban areas are more at risk for rain floods because the higher percentage of concrete and asphalt means there's a lack of soil to soak up all that water.

Oceanic activity. Storm surges, hurricanes, and rising tides can cause water levels to rise in waves, invading coastal communities and wreaking havoc. In September 2021, as the flooding from Hurricane Ida subsided, death and devastation were revealed. Remnants of Hurricane Ida were blamed for 25 deaths between Maryland and New York. The Associated Press reported at least 11 people were found dead in basement apartments in New York City.

Dams and levees failing. The most notable example of this in recent history would be the disastrous levee breaks during 2005's Hurricane Katrina. Levees and dams fail when cracks occur, or excess pressure overtakes the dam's ability to contain the surge of water behind it.

Snowmelts and ice dams. In areas of the country where heavy snow and prolonged freezing temperatures are common, snow and ice can build up over a winter's time, and when they start to melt, they cause rivers of water to flow through area communities. Ice dams or ice jams happen when rivers become blocked by built-up ice being carried downstream, causing the banks to overflow.

Regardless of the cause of the flooding, SERVPRO has the tools and teams to help your home or business recover from its disastrous effects. Contact us anytime when flooding or water damage makes a mess in your life.