What Everyone Must Know About Flood Damage Remediation in Mahopac
4/27/2022 (Permalink)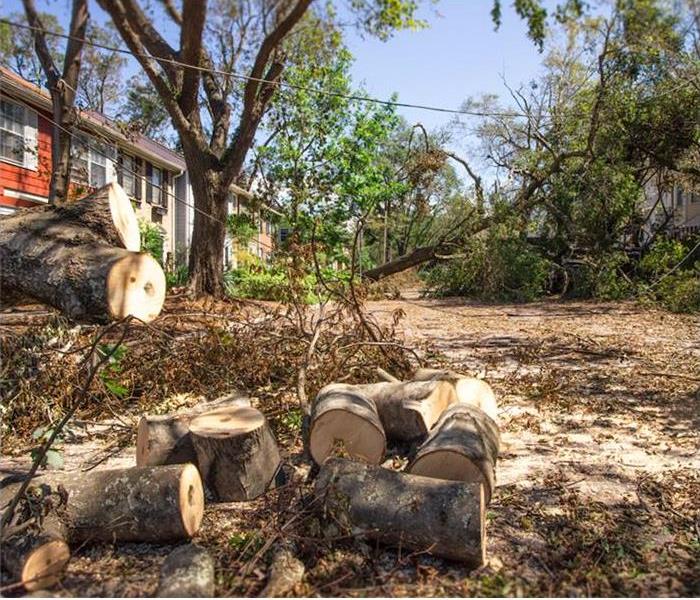 Floods and storms can be extremely challenging to clean up without the right knowledge and equipment. Save yourself the headache and contact SERVPRO.
Flash Flooding Can Threaten Mahopac Homes
Flash flooding is a phenomenon that is more and more common in the Mahopac area as years go by and is as challenging as ever to protect your property adequately. With so many properties in the valleys and the lower-lying regions throughout this region of the Hudson Valley, flash flooding can send massive waves of dangerous water toward neighborhoods, causing substantial damage to structures. With the speed that homes can become damaged by this powerful force, it is essential to reach out to trained responders like our team so that the right equipment and personnel get in route immediately to help.
Our professionals have considerable experience with the flood damage occurring in Mahopac, arriving with a broad inventory of recovery equipment designed to address the most pressing concerns within a flooded house. Flash floods can often bring contaminants, mud, debris, and other hazardous substances into a property depending on the path it travels to reach the residence. Damage assessment is one of the most critical restoration phases. It shows both our SERVPRO team and the homeowners what must get accomplished to return a compromised property to preloss condition.
When our team first arrives at your home during the emergency, we work to establish the damage boundaries to get the appropriate containment strategies started. In flooding situations, it is critical to prevent the spread of contaminated water to new areas of the property when possible to protect and preserve as much of the original construction materials and contents as we can.
Our SERVPRO estimator takes the time to determine the full extent of the damage while mitigation work gets underway to remove standing water. In black water situations where contaminants could be present, the solution is often to remove materials that could house bacteria and germs rather than attempt to restore or clean them.
Flash floods can create multiple problems for a single residence within its path. Our SERVPRO of Putnam County rapid response team has the expertise to get effective mitigation and restoration started immediately upon our arrival. Give our professionals a call anytime at (845) 228-1090 to make flooding "Like it never even happened."