Three Most Common Forms of Storm Damage
8/22/2022 (Permalink)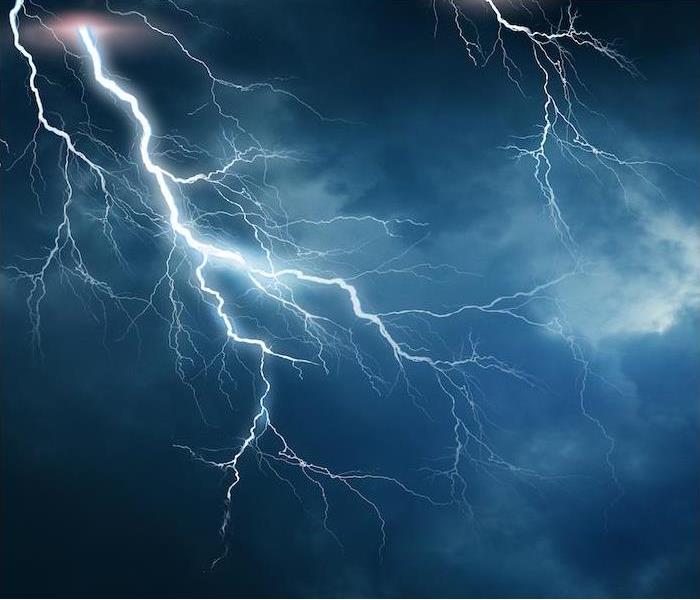 When you suffer storm-related damage to your home or business, make SERVPRO of Putnam County your first call.
Severe Storms Can Be Terrifying For Homeowners
While many current houses are built to endure these dangerous weather hazards, most houses will experience some degree of damage when an extreme storm passes through town. Strong winds and wind-related disasters can throw debris everywhere and create cold rain, snowstorms, lightning, and flash floods, all depending on the kind of storm and the time of year. Any weather threat puts your property and structure at risk of severe damage.
Based on the kind of storm damage and events that may occur to your Mahopac home might be vulnerable to different levels of damage. The landscape surrounding your home, the area's geography, and the quality of your home's foundation or construction materials are just a few of the many variables that affect potential damage. (We admit, there is also a component of luck.)
Being aware of the many weather threats that impact homes can be helpful, but knowing what puts your own home at risk is even more crucial. Your Mahopac house could face the effects of snowstorms, thunderstorms, and severe winds.
Living inside a storm-damaged home is never safe unless safety professionals approve. Many types of damage will be visible right away, but others won't be evident to the naked eye.
So that you are better prepared for them, let's examine the three primary types of storm damage:
Wind
When violent wind gusts that blow at absurdly high speeds come in contact with buildings, this type of damage occurs. Strong winds are commonly created by tornadoes and hurricanes, but even thunderstorms can produce gusts of up to 100 mph.
Debris left in your yard may be picked up by strong winds and thrown into the side of your home or your car, and the winds themselves can rip shingles off the roof. It's important to stay indoors during storms and stay far away from windows and exterior walls in case glass breaks or the walls are pierced by flying debris.
You can also take action before the storm to reduce the amount of wind-related damage. Keep your property free of limbs, big rocks, loose furniture, and dead trees, so storm winds have fewer things to throw around.
Water
Water damage can find its way into your home following a storm. Even a small storm can create heavy downpours that cause water to build up outside your home and seep into any openings around your property.
If there is enough water present, it may potentially seep into your foundation and seriously harm its structural integrity.
Try to utilize unique landscaping to allow water to run away from your home and reduce the amount of damage that water may do to your property. You could also try a rain garden, a creative way to enhance your yard and stop all that rainwater from becoming a major issue.
Additionally, to ensure that your gutters function as intended and to keep water off your roof, you need to continually keep them clean. A clogged gutter can send water down from the top, allowing water to collect and flow to the ground.
Impact
"Impact damage" is another typical storm damage that can affect your home. Strong winds causing downed trees or other debris to crash into your home are examples of this devastation. It basically refers to anything that hits or impacts your home and anything you own.
Trimming the trees surrounding your property and making sure any trees that are decaying are removed are the best ways to prevent this kind of catastrophe from happening.
Weather-related catastrophes cost more than $145 billion in losses in 2021, just in the United States. These suggestions could help you save a ton of time and money while also making your home safer by stopping these regular disasters in their tracks.
If your home is struck by sudden severe weather, do not hesitate to contact the experts at SERVPRO of Putnam County. Our restoration specialists are equipped to handle any size of the damage and develop a successful restoration strategy tailored to your specific situation.
When you suffer storm-related damage to your home or business, it's important that you know who to call! Contact SERVPRO of Putnam County today to get your storm damage restoration started faster. Call now at (845) 228-1090.