How to Dry Water Damaged Carpet in Carmel
8/24/2022 (Permalink)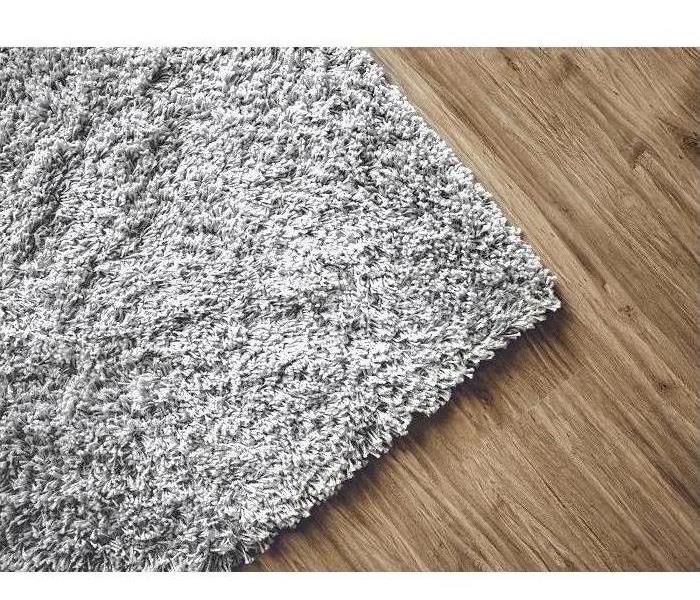 Not all water damaged carpet is lost. Call SERVPRO for our advanced drying equipment and restoration process.
Is a Carpet That Needs Water Removal in Carmel a Loss?
One of the most common areas we deal with for water damage in a home is the flooring. The restoration services training and certification each of our team members undergoes extensively cover the techniques and equipment for handling water loss to the carpet. The training also includes subfloor, tile, and floor joists, the space between levels where excessive moisture has the potential to lead to weakening, odors, and mold infestations.
When our SERVPRO location answers a call for water removal in a Carmel home, we arrive quickly to begin extraction. If it is safe to do so, we ensure the homeowner has turned off the water and sometimes the electricity or gas service to the home for safety. Once our team arrives on-site, we scope the property with our different kinds of moisture detection equipment to find all areas of migration to ensure we do not miss places retaining excessive moisture.
Our technicians have specialized training in handling water extraction from carpeting and padding. Just because a hot water tank failed or a supply line broke upstairs does not mean the saturated carpeting is a loss if cleanup efforts begin within 24 hours or so.
Specialized fittings on our equipment, such as weighted extractor heads, push the water to the surface of the carpet for removal. To limit the disruption to the home during water cleanup, SERVPRO technicians use a drying configuration known as "floating." This method involves loosening the carpet on one side and using our air movers to deliver warm, dry air to the underside, drying it in place while other air movers blow across the top. This process can also keep the pad in place during the drying. We can remove area rugs for in-plant drying and cleaning when required and approved.
Once the carpet verifies as dry through our equipment, we clean and sanitize it using various methods as applicable to the type and condition of the carpet:
Bonnet Cleaning: used for short piles and rugs that are slightly worn
Hot Water Extraction: deep cleaning method suitable for most carpet types
Deluxe: Used in cases where soiled areas remain after spot cleaning
If any residual water odors remain in the home after complete drying and cleaning, our Odor Control Technicians (OCT) have numerous applications for eradicating those and returning the house to its pre-damaged condition.
When you need fast water removal and cleanup, contact SERVPRO of Putnam County at (845) 228-1090. Our technicians arrive quickly and work until the water loss in your home is "Like it never even happened."