Flood Protection for Your Property
9/8/2022 (Permalink)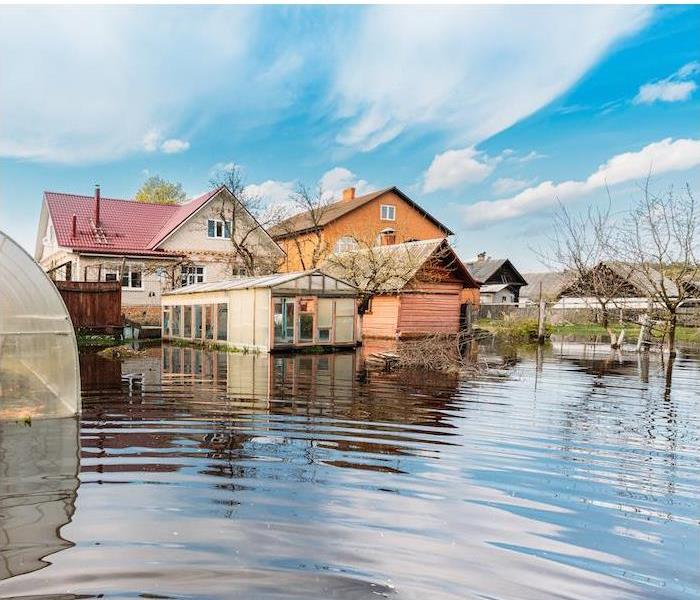 Experienced water damage in your home? Call SERVPRO of Putnam County to get the restoration process started right away.
Flood Protection for Your Residential Home
Regardless of where you live, flood protection is essential. A small amount of water—as little as an inch—can cause a significant amount of damage to your home. This can be costly and require repair and restoration services.
Depending on your geographic location, your home may be at a higher risk of flooding. Suppose you aren't in a flood-prone area, though. In that case, there may not be many resources or insurance plans available to cover flood damage. It is even more critical to protect your Putnam property from flood damage before it happens.
Fortunately, there are things that can be done to the inside and outside of your home to prevent flood damage. The regional risks our area faces should be well-known. Putnam County often experiences flooding from excessive rainfall, closing roadways, and damaging homes.
Flood Protection Outside Your Home
Expected or not, heavy rainfall can leave your gutters overflowing. Take the time to prepare your home outside to prevent the water damage from spreading inside.
Regular maintenance to your gutters can ensure that water exits away from the property instead of building up and entering your home. An extended downspout can even be added to improve water flow on a budget.
Intentional landscaping, such as a garden, can help pull heavy rainfall into the soil down to the roots. This prevents overflowing grassy areas, which can ultimately enter your home. Mulch can also increase water absorption.
Protecting your home from flooding should be viewed as an investment. When you can, adding rain barrels and anchoring fuel tanks can be beneficial during severe weather events.
Flood Protection Inside Your Home
Sealing your basement and patching cracks in your foundation are the first steps to preventing water from entering your home. In areas at high risk of flooding, investing in a battery-operated sump pump will be beneficial if water enters the basement.
Sometimes, flooding is caused by internal factors, such as leaky pipes. In this case, maintenance is vital. Plumbing can become worn and fail without notice. When you notice a leak, act immediately to prevent floods.
Make sure to keep important papers and irreplaceable items in waterproof containers off the ground. They can become damaged quickly when wet, so keeping them out of the way in the first place is essential.
Experienced water damage in your home? Call SERVPRO of Putnam County at (845) 228-1090 today to get your restoration completed faster.