Nominate SERVPRO of Putnam County as your favorite Business to win the Best Business in the 94th Assembly District of the State of New York
2/15/2023 (Permalink)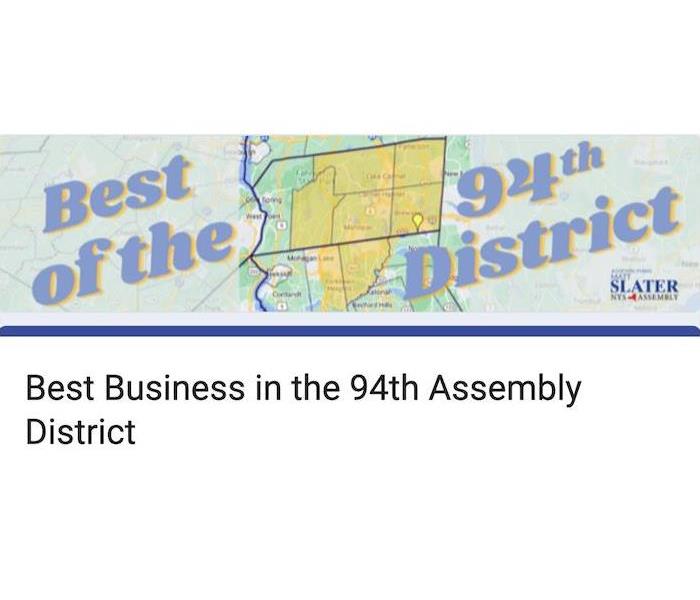 Our very own SERVPRO of Putnam County has been nominated by the New York State Assembly as among the best-run businesses in the 94th District.

We have served Putnam County and beyond with disaster restoration services for over 10 years with thousands of satisfied and repeat customers. Our services are an essential part of maintaining the vital infrastructure of Putnam County. We help get the homes and businesses in the area back up and running when disasters such as flooding, fire, or pandemics strike. Whether on an individual or regional level, we have been there to help clean up the mess, restore, and rebuild to put people's lives back in order and make that disaster "Like it never even happened."

The State Assembly would love to have your feedback on their nomination. If you will, please follow this link to vote for SERVPRO of Putnam County to win the Best of the 94th District!