How to remove carpet stains in your Hudson Valley home
5/24/2017 (Permalink)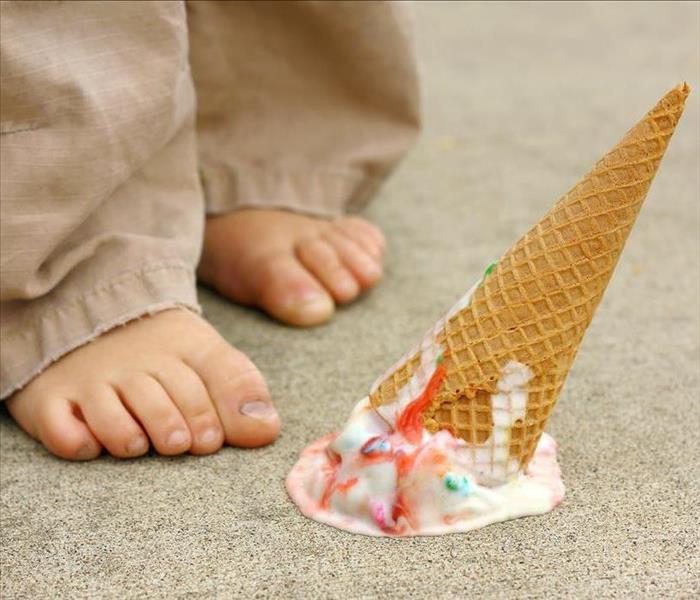 Living in a full house means carpet stains are inevitable. Call SERVPRO of Putnam County if these tips don't remove your stains.
In a well lived in New York home, carpet stains are unavoidable. Whether your dog runs through the house with muddy paws from all of the spring rain or your child spills a drink and forgets to tell you, wall to wall carpeting can sure take a beating.
While some carpet stains require a call to SERVPRO of Putnam County for a deep cleaning and stain removal, there are some tricks that you can try at home to remove small isolated stains.
We recommend that you resist the urge to scrub hard at stains and instead, gently blot the spot, work from the outside in, rinse with water and repeat. With all stain removal methods, first test in an inconspicuous area to make certain it wont further damage your carpet.
Stains that are water soluble such as food, juice, latex paint and soda can be removed with a simple solution of non bleach detergent and water.
Use a tablespoon of ammonia mixed with a cup of water to treat particularly difficult stains such as chocolate, coffee, tea and wine on non-wool carpeting.
In order to remove oil or wax, place a paper towel on the carpet and iron it on a low setting. The oil will stick the towel!
Use ice to freeze wax or gum and then use a hammer to shatter it. Vacuum the pieces up immediately.

Pet urine can be removed with a 1:1 solution of water and vinegar. After blotting that solution up, follow up with a gentle detergent and water solution and rinse.

We all want to get as much life out of our carpeting as possible. Don't let small stains get you down! If you have carpeting that needs a thorough cleaning and has significant staining, call SERVPRO of Putnam County at (845) 228-1090.