Prepare your Putnam County business for hurricane season
8/31/2017 (Permalink)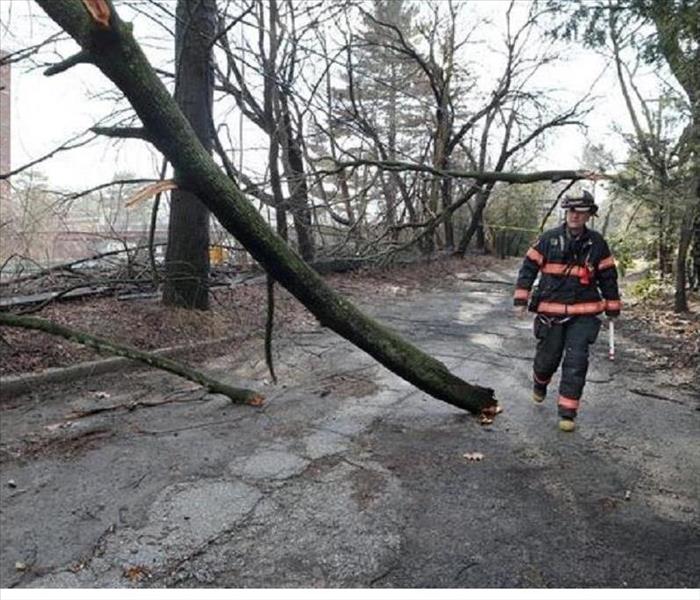 Protect your Lake Carmel business from storm damage by calling SERVPRO of Putnam County at (845) 228-1090
September is National Preparedness Month, an annual awareness event sponsored by the Federal Emergency Management Agency (FEMA). This is the perfect time for Brewster business owners to review their emergency preparedness and business continuity plans. Hurricanes have historically caused substantial damage to New York homes and businesses in September and October. Flooding, downed trees from wind and the loss of electricity and heat are possible damages from hurricanes.
"Business owners who think they are prepared for an emergency because exits are clearly marked and fire or flood drills are parts of the regular routine really need to take another look at their preparations," said Sue Steen, SERVPRO Industries, Inc. chief executive officer. "A comprehensive emergency plan also contains critical information about the location of shut-off valves, fire suppression system controls, and emergency contact numbers and more—information that can save emergency responders precious time and help contain damage and minimize injury."
Because SERVPRO knows the time to create a disaster readiness plan is before you need it, they have developed the SERVPRO Emergency READY Program to help business owners create an Emergency READY Profile (ERP) for their facility, at no charge. The business owner works with SERVPRO to gather and document information that will become critical if a disaster strikes. Once the ERP is created, business owners have access to their information 24/7 online and by using SERVPRO's free smartphone app.
Protect your Kent, NY business from storm damage by calling SERVPRO of Putnam County at (845) 228-1090.