We clean up mold in Mahopac homes and businesses
2/10/2018 (Permalink)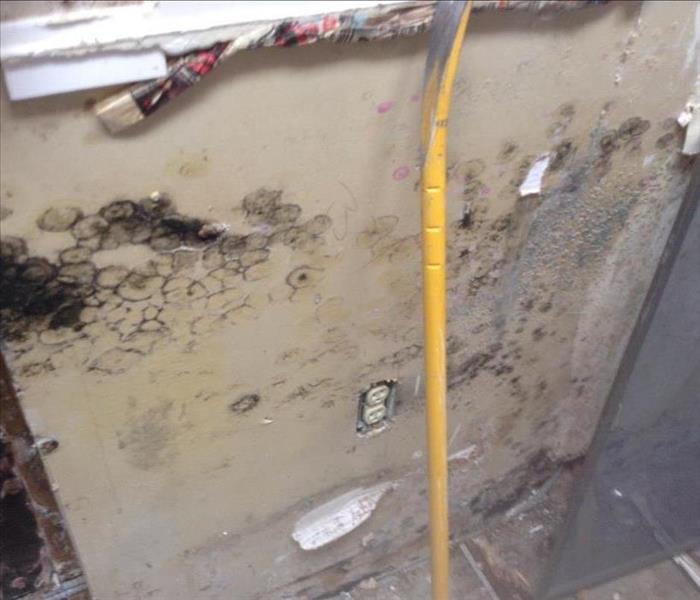 Mold in the home is typically a result of a water damage such as a leak or slow drip that is not discovered or properly cleaned up.
With all of the attention and media coverage about household mold, and it's associated health risks, SERVPRO of Putnam County often fields phone calls from concerned homeowners who have discovered mold in their home.
Unfortunately, the internet is full of misinformation on what is effective and safe mold removal - such as the misconception that bleach kills mold (it does not). While there are some cases where a small area of mold can be effectively cleaned by a homeowner themselves, we recommend having a SERVPRO IICRC trained professional come and inspect your home.
Mold spores are microscopic, float along in the air, and may enter your home through windows, doors, or AC/heating systems or even hitch a ride indoors on your clothing or a pet. A homeowner may have cleaned all visible evidence of mold from a hard surface yet not know the level of mold spores in the air and how it is affecting their home and their health.
Give us a call at (845) 228-1090
if you spot mold in your Brewster, CT home. One of our mold specialists will come out to your house, survey the situation and give you an honest opinion of what action needs to be taken.