Water Cleanup in Wall Systems of Mahopac Restaurants
7/6/2022 (Permalink)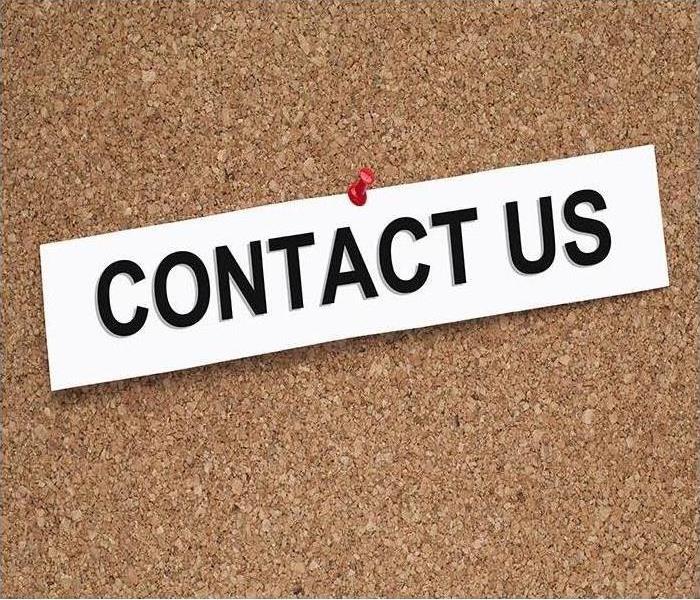 No matter the size and destruction to your building, SERVPRO handles all commercial damage restoration projects. Call now!
Thorough Drying and Water Cleanup Solutions
After a water damage incident impacts your restaurant, you can be temporarily stopped to get the structure clean and prevent hazards like microbial or bacterial growth from your eatery.
Drying the Wall Cavity
Water cleanup for Mahopac restaurants requires immediate drying solutions. Drying a wall cavity and structural opening requires several things working simultaneously to help. Trapped water must get managed by removing the baseboard and drilling holes between each stud. This can help standing water find floor drains in your kitchen area if pooling is terrible enough. Next, we must infuse air into this cavity to promote evaporation.
Can Wet Insulation be Restored?
Insulation is another element of the wall or ceiling system that becomes damaged by the present water. While some of these materials are better replaced than restored, fiberglass-based insulating can often be dried and reused, saving time and money.
What Areas Are Impacted by Water Damage?
When water migrates into the trafficked areas of your restaurant, you must act fast to prevent permanent structural damage or considerable reconstruction and repair. These approaches can include:
Containment: To keep your doors open after water damage when possible, SERVPRO professionals install containment barriers or use our equipment along the perimeter of the damaged areas to prevent spreading.
Rapid Extraction: To better protect areas of your business, we combine several extraction units to overcome standing water and pooling.
Surface Cleaning: Surfaces must get thoroughly cleaned against bacterial and microbial growth, especially in the restaurant's dining and food preparation areas.
Mold Prevention: Preventing mold is a necessary step in protecting the property. We have multiple products that can help in this effort, including inhibitors.
Damage to a restaurant after water damage can spread rapidly and force your doors to close for extended periods. Swift action in the face of bad leaks or burst pipes to get water cleanup started is critical in costlier restoration or prolonged closures. Give our SERVPRO of Putnam County team a call to get your business back in business at (845) 228-1090.