Mahopac Businesses Stay Open with SERVPRO Mold Damage Remediation
6/4/2021 (Permalink)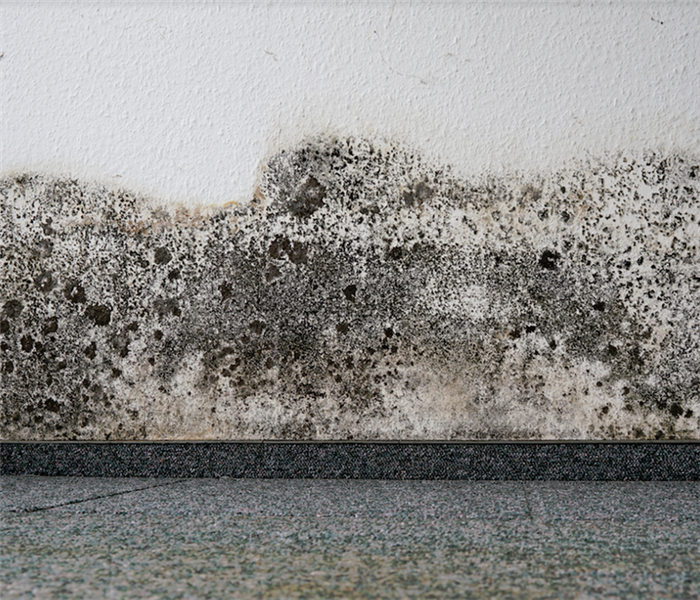 Did you find mold in your office common area? Contact our certified SERVPRO technicians for mold damage remediation services.
Several Challenges from Mold Damage in a Mahopac Office
Mold damage smells and looks unappealing. When an office has a colony infestation, it does not get better with time and instead continues to spread.

Restoration for mold damage in a Mahopac office requires several levels of expertise from SERVPRO technicians. First, the mold needs discovery, then the remediation of existing infestation, and finally treatment against any further establishment of colonies after the cleanup.

Containment Before Remediation
Mold spores spread quickly, and to inhibit this from occurring, SERVPRO technicians put up barriers around the work area. The technicians remove items with evidence of mold growth and determine whether they can restore through cleaning or require disposal. If sheetrock and other building materials show signs of infestation, they get removed through a controlled demo tear-out to halt any further spreading. For a light surface infestation, we attempt to remove the mold growth and preserve the underlying materials.
Standard Cleaning Solutions for Items with Mold Damage
SERVPRO technicians are certified as Applied Microbial Remediation Specialists (AMRT) and know the best course of action for any mold infestation. We follow the Institute of Inspection, Cleaning, and Restoration Certification (IICRC) best practices to ensure a successful outcome. Not every object with mold growth has to be discarded. Through various antifungal and antimicrobial treatments, we can clean and sanitize many items in the office, such as upholstered chairs in a conference room, saving the business owner the cost of replacing these pieces.

Drying and Cleaning Surfaces with Mold Damage
Mold cannot exist without moisture. Our technicians dry the areas with mold growth and carefully remove the desiccated matter. Post-drying treatment with their antimicrobial solutions assists with limiting any reestablishment before repairs happen.

Odor Control Measures
Mold may have a particular, musty odor that lingers in some cases, especially in porous objects such as furnishings. Our SERVPRO technicians have access to various deodorization and neutralization equipment to render these pungent scents a non-issue. In some cases, they need to apply multiple applications to eradicate odors.
SERVPRO of Putnam County at (845) 228-1090 is ready to handle any size mold damage. Our technicians have the knowledge and equipment to make the mold damage to the property, "Like it never even happened."