Has Your Business Suffered from Fire Damage?
3/5/2021 (Permalink)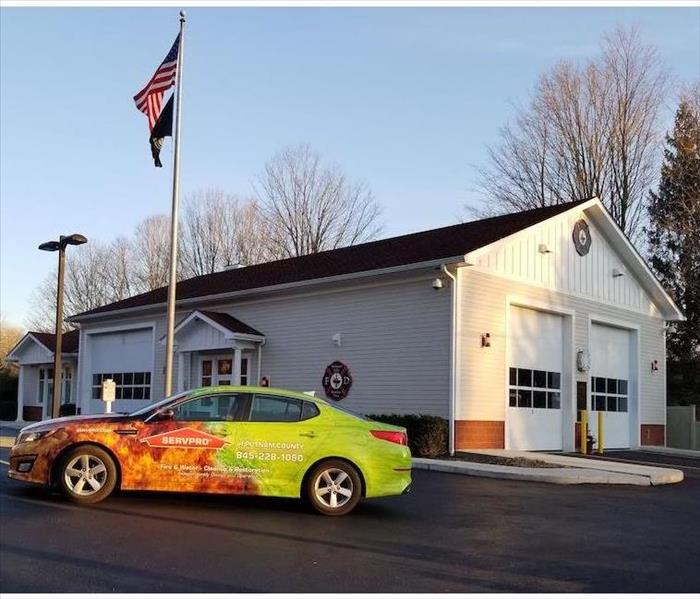 SERVPRO professionals are trained to handle every level of fire damage. Call us today, we are always available.
Mahopac commercial properties benefit from speedy, reliable fire damage assistance with SERVPRO
When you run a Mahopac business, a whole lot rides on your ability to stay open. Once you have a fire emergency, you have a great deal to clean up, along with the worry of your employees being out of work. Let SERVPRO handle the cleanup so that you can get everything back to preloss condition sooner!
Owners and managers alike know that the very last thing you want is foul odors lingering from the fire damage in Mahopac at your place of business. We use a broad range of deodorization products and equipment to help facilitate odor removal, such as:
Odor counteracting beads
Deodorant granules or pellets
Water-based wet mist deodorizers
Water-based odor counteractants
Thermal fogging equipment and solvent or water-based deodorizers
Sealants
Depending on your commercial space circumstances, we may also utilize air filtration, air scrubbers, or ozone generators to help pull odorous particles from the air. Everything gets done in a manner that helps to restore your business interior to pre-fire condition. Once we wrap up the job and all materials have been cleaned and restored, there will be no lingering odors as a reminder of the fire. Everything will be left "Like it never even happened."
SERVPRO of Putnam County leaves no stone unturned when you are dealing with fire damage and stubborn smoke odors. If you need assistance at your commercial location, call our team at (845) 228-1090, and we can send out our Green Fleet as soon as possible.