Responding to Flood Damage in Mahopac Properties
10/29/2023 (Permalink)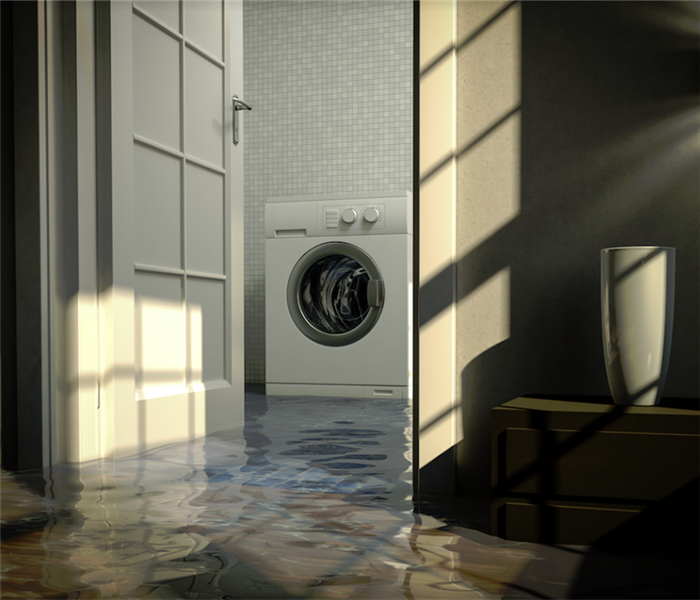 Flood damage needs to be dealt with ASAP in your home. Call SERVPRO 24/7 for professional equipment and certified technicians to get the job done.
Easier Flood Restoration in Mahopac With Help From SERVPRO®
The Mahopac Hamlet has picturesque surroundings offering a scenic escape from New York City. The main local attraction is the 238-ha Lake Mahopac with its three privately owned islands - Fairy, Petre, and Canopus. Other water bodies include Bloomer Pond, Glencoma Lake, and Teakettle Spout Lake. While these water bodies make the area perfect for boating and fishing, they also heighten the risk of flood damage to local properties.

Storms can precipitate flood damage in Mahopac properties in different ways, including overwhelming the drainage systems, leading to local lakes, or overland flooding when the water exceeds the capacity of these water bodies. One of the main problems when such flooding affects your property is the deep soiling and contamination left behind. SERVPRO helps clean up and decontaminate affected properties.

Other Essential Flood Restoration Processes
Removing porous structural materials
Cleaning furniture, electronics, and other contents
Moisture control in the structure
Deodorization
Flood restoration procedures are disruptive and may also take time. Temporarily leaving the property can pave the way for convenient remediation. Local facilities such as the Budget Motor Inn and The Dockside Put provide alternative accommodation. The Villa Barone Hilltop Manor, on the other hand, is appropriate for hosting events, so you do not have to cancel anything important as you wait for the full restoration of your property. Your pets can find solace at Pawsitively Petastic, LLC, while work crews handle the floodwater.

Removing any water still trapped in your property after an incident is essential. Our SERVPRO crews also remove silt and mud left by the intruding floodwaters. We can shovel out such wastes or use trash pumps that remove water laced with solid materials. For any mud traces left on floors and other surfaces, pressure washing helps remove the soiling, leaving the property clean.

After removing the intruding water, moisture control is essential to finalize the process, preventing odors and microbial proliferation. Our SERVPRO crews set up air movers and dehumidifiers around the property to fast-track and uniform drying.

Useful Drying Equipment Includes:
SERVPRO of Putnam County has the necessary resources to resolve flood damage after severe storms. Call us at (845) 228-1090.