The Complete Guide to Water Damage in Mahopac
4/27/2022 (Permalink)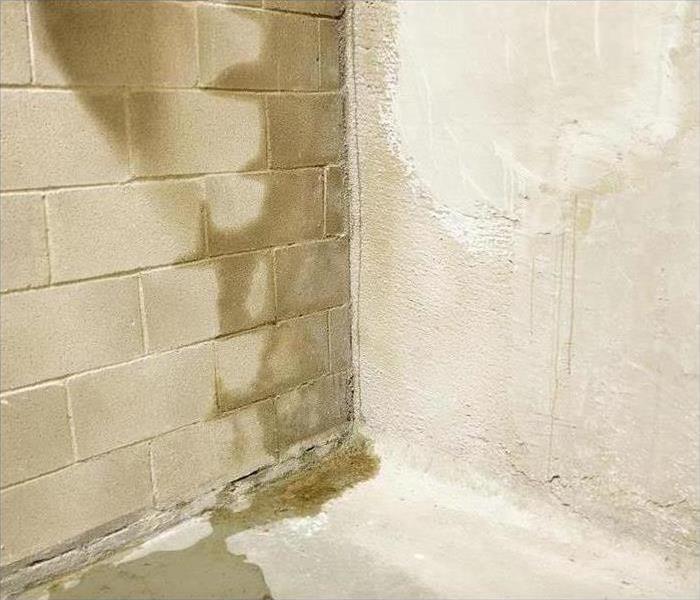 Whether water damage has affected the foundation or other parts of your home, the best recourse is to contact SERVPRO for water damage remediation.
Untreated Water Damage in Mahopac Can Lead to These Safety Risks
Water damage to your Mahopac home may not seem significant at first but can have significant consequences if left untreated. Some of these long-term damages may even pose safety hazards or be challenging to repair without special protective equipment and efforts. Services like SERVPRO exist to help solve water damage crises with minimal risk of additional problems developing later. If necessary, we can also come in to take care of any lasting after-effects that may have beset your home.
Damaged Foundations
One of the most expensive possible consequences of water damage in your Mahopac home is damage to the building's foundation and structural components. When significant amounts of water seep into foundations and other supporting elements of the structure, they can form cracks and break down materials, potentially leading to a collapse if left untreated. Foundational restorations are costly and time-consuming, so your best bet is to avoid them entirely by calling SERVPRO soon after the initial damage occurs.
Mold Growth
Mold can start to grow from even the most minor types of water damage, such as leaks below a sink or behind a wall. With just a bit of excess water, large fungal colonies can start to take over your home and may cause health effects. Signs of mold growth include discoloration of any materials in your home and a foul, musty odor originating from an area of damage. SERVPRO technicians use preventative anti-mold treatments and products to keep your home secured against mold infestations after a water damage incident.
Electrical Damage
Some water damage scenarios can cause damage to electrical lines and features within the home. While most of these issues result in nothing more than a few dead power outlets, they can also create fire hazards in your home. Many cases of water damage we see happen in the kitchen, where electronic appliances may soak up water and create a fire hazard. Our safety inspectors can help identify these threats and provide recommendations on handling any risks they see.
SERVPRO of Putnam County can help you take care of water damage in your home before anything else can happen. Call us as soon as possible after an incident at (845) 228-1090.